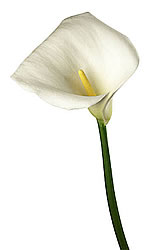 With many years of experience, we pride ourselves on providing a professional and sensitive service at receptions following funerals on the Wirral and Merseyside.
We offer a selection of buffet menus which can be mixed and matched to suit personal taste.
If you would like to view our hotel in Wallasey, please contact us and make an appointment. We will be pleased to show you our facilities and discuss any arrangements over coffee.
We appreciate that the nature of funerals make forward planning difficult, but will strive to help plan the arrangements and to assist at what is a difficult time for those involved.
Reception Menus
We have a selection of buffet menus for our receptions, which comprise sandwiches and other buffet favourites, as well as hot dishes that include curry, chilli and pasta.
A selection of desserts and tea and coffee are also available.
We also serve an Afternoon Tea, which is available for receptions after 3:30pm.
Our menu selections are as follows:
Breakfast Buffet ~ £11.95 (9.00am – 11.00am)
Bacon batches
Sausage batches
Black pudding batches
Vegetarian batches
Tea and coffee
A selection of Danish pastries ~ £1.75
Strawberry cream scones ~ £2.50
Selection of 5 desserts ~ £4.25
Buffet Number 1 ~ £12.95
Selection of cocktail sandwiches
Cocktail sausages
Chicken goujons
Mixed quiche
Scotch eggs with tomato wedges
Chicken, prawn and mushroom pastries
Cocktail pie with pickle
Cocktail Buffet Number 2 ~ £14.95
Selection of cocktail sandwiches
Mixed open sandwiches
Chicken, mushroom and prawn pastries
Cocktail Sausages
Scotch eggs with tomato wedges
Mixed quiche
Cocktail pie with pickle
Chicken goujons
Homemade pate on French bread
Cheese and tomato pizza, and Ham, Mushroom and mixed peppers
Tortilla crisps
Buffet Number 3 ~ £15.95
Chicken Goujons
Beer battered cod goujons
Cocktail pie and scotch eggs
Mini Cornish pasties
Mini Vegetable spring rolls
Breaded mushrooms
Tortilla crisps
Chipolata sausage
Selection of filled wraps
Homemade coleslaw
Hot Buffet Number 4 ~ £16.95
Garlic Ciabatta bread
Chilli Con Carne and white rice
Chicken Curry and white rice
White rice
Barbecue spare ribs with Barbecue sauce
Garlic bread
Mini Samosa's
Spring roll selection
Mixed tossed salad
Homemade Coleslaw
Carved Buffet Number 5 ~ £19.50
(Minimum of 40 people)
Roast Sirloin of beef
Rolled cornets of York ham
Roast leg of pork with apple sauce
Breaded chicken portions
Fresh poached salmon mayonnaise
Scampi served with Tartar Sauce
Egg mayonnaise
Coleslaw
Savoury rice salad
Creamed pasta salad
Mixed salad
New potatoes
Bread rolls and butter
Additional Extra Items
Portion of chips ~ £1.95
A selection of 5 desserts  ~ £4.95
Strawberry cream scones ~ £2.50
Tea or coffee ~ £2.25 +  free top up
Afternoon Tea Buffet ~ £16.95
Selection of cocktail sandwiches including:
Chicken
Egg mayonnaise
Ham and coarse grain mustard
Prawn mayonnaise on brown bread
Assorted cream cakes
Scones with strawberry jam & cream
Tea & coffee
Vegetarian option available upon request
All Numbers Attending Must Be Catered For
If you have any specific requirements concerning your dining arrangements, please contact us.